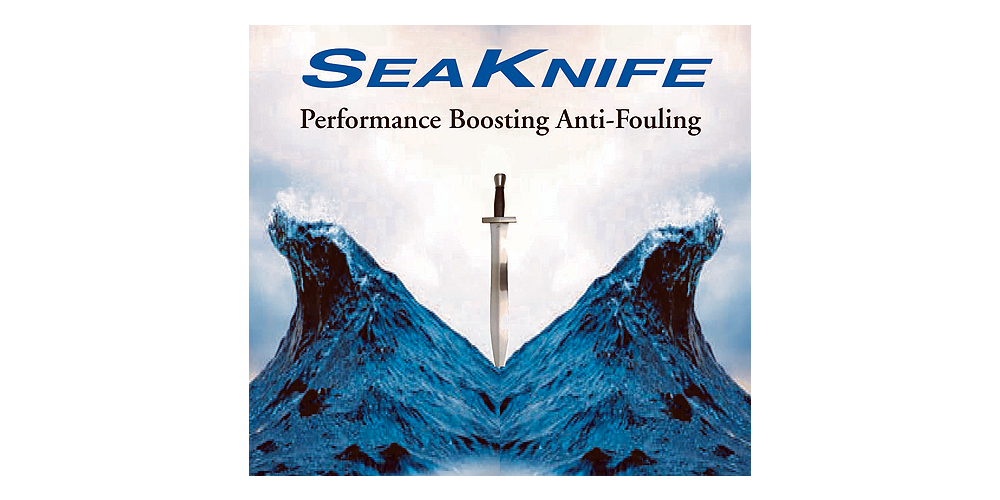 ERGONOMIC, PERFORMANCE BOOSTING ANTI-FOUL COATING
In comparative tests carried out by the Surface Engineering Department of University College Dublin (UCD), under the supervision of Professor Denis Dowling, MarineStop was determined to have a coefficient of friction of 0.12, compared to a well-known international brand anti-foul of 0.84. This friction level, between hull and water, of one seventh an established brand allows for faster, quieter and more ergonomic sailing experience.
Less time. Less noise. Less fuel.
LOOKING FOR A WATERPROOFING SOLUTION FOR YOUR BOAT OR MARINE EQUIPMENT?
Professor Denis Dowling of UCD's Surface Engineering Department produced a report on MarineStop compared to International EU Dover White, and found the following results from the comparison:
| | Established Known Brand | MarineStop |
| --- | --- | --- |
| Water Contact Angle | 96 +/- 2 | 114 +/- 4 |
| Surface Energy (mJ/M2)* | 31.1 | 18.1 |
| Dispersal (mJ/M2) | 30.4 | 18.1 |
| Polar (mJ/M2) | 0.7 | 0.0 |
| Roughness (Ra) | 1.64 μm | 0.32899 μm |
| Average Thickness (μm) | 22 | 18 |
* Surface Energy indicates how hydrophobic the coating is: the lower the surface energy rating the more hydrophobic the sample.
Wear and Abrasion Analysis
| | Established Known Brand | MarineStop |
| --- | --- | --- |
| Mass Loss | 1.8mg | 1.1mg |
| Wear Index1 | 0.40mg | 0.23mg |
| Coefficient of Friction | 0.84 | 0.12 |
1 Wear Index indicates the rate of wear of both samples in mg per 1000 cycles of abrasion. The lower the wear index, the better the abrasion resistance.
FINDINGS:
The report indicates that MarineStop has a superior performance in all areas of the test.
Lower surface energy coatings do not attract bodies as readily as higher surface energy coatings. This is important in an anti-fouling capacity.
The lower Roughness rating (Ra) indicates that MarineStop has greater durability than the Established Known Brand, meaning that of two coatings with the same hardness and adhesion the one with lower roughness will give a longer performance life.
The MarineStop rating is one fifth that of the Established Known Brand, described by Professor Dowling as a "very significant difference". This combined with the lower Wear Index and Mass Loss show a better resistance to abrasion, again indicating a longer working life.
Finally, the Coefficient of Friction of the Established Known Brand is seven times greater than that of MarineStop.
In terms of energy efficiency and fuel savings, the implications of this factor alone could be enormous.
SAVE TIME, SAVE MONEY, ADD GREATER COMFORT. GET MARINESTOP!
CASE STUDY – Mid Channel Port Hand Lateral Buoy in Galway Bay
The Port of Galway Coated the Mid Channel Port Hand Lateral Buoy in Galway Bay with 'MarineStop' before deployment in April 2017. The following report was received in May 2020:
"Today the buoy was retrieved for routine maintenance and I am delighted to report that the bowl of the buoy has virtually no fouling. This is a tremendous result after 3 years at sea and I will be looking to coat all nav marks with MarineStop from now on.
You can see from the photos; the buoy is in great condition after 3 years in a very high nutrient waterway. The bridle and rising chain were as expected, heavy with mussels."
Captain Brian Sheridan
Harbour Master, Port of Galway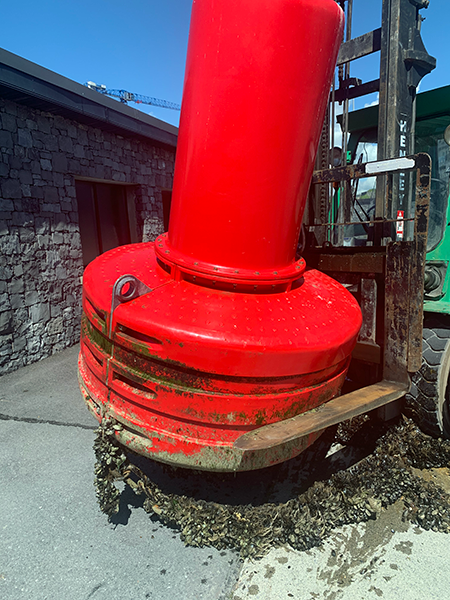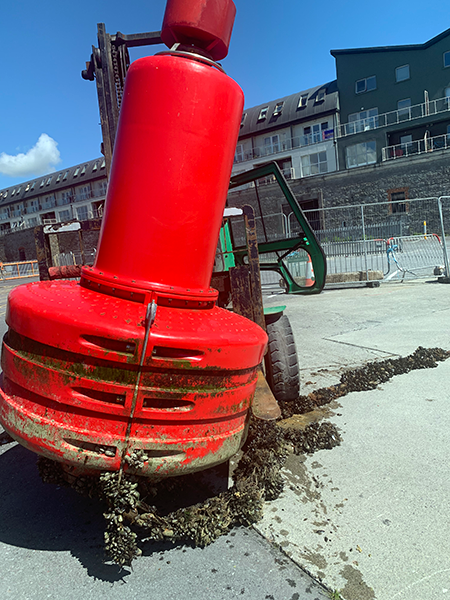 CASE STUDY – North Kish Bowl Paint Test
The Commisioner of Irish Lights (CIL), a company that takes care of all lighthouses and marine buoys around the coast of Ireland, organised the coating of a marker Buoy with MarineStop, covering the entire buoy except an area indicated by the broken blue lines below.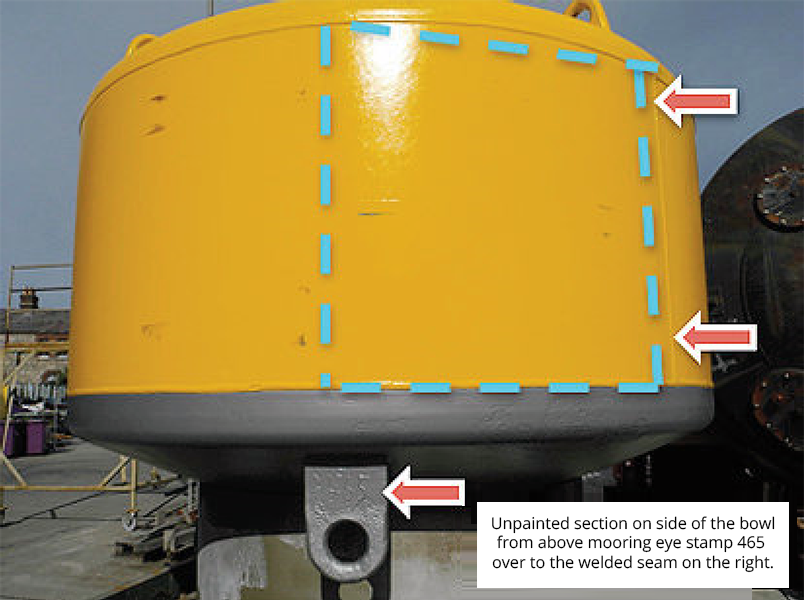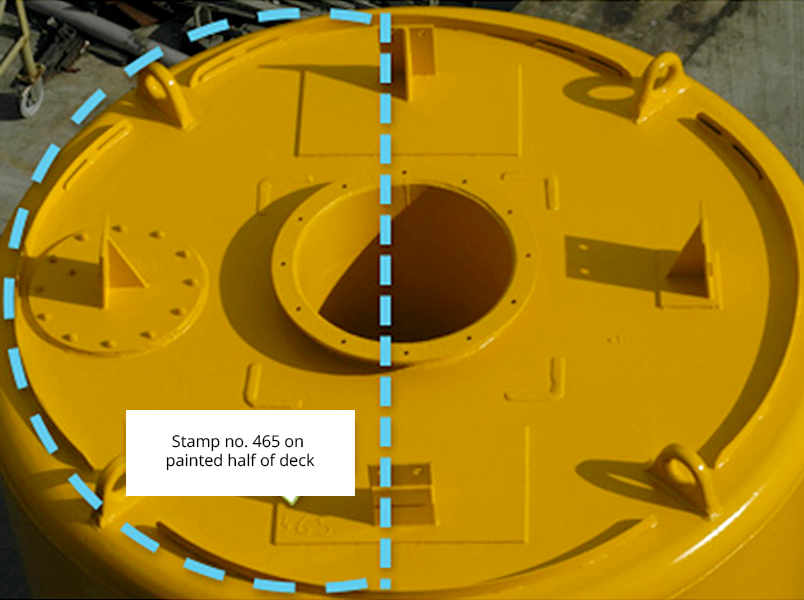 The buoy was then deployed on the North Kish, Dublin Bay, on May 15th and attended on October 22nd 2015.
The following statement was released from the Irish Lights supervisor following the test:
"The buoy was lifted & landed in the buoy pocket on deck. Photographs were taken immediately. The buoy was then power washed. More photographs were taken during the power washing process and again once all was completed.
It was evident where the new coating had been applied. There was relatively no seaweed attached to the buoy, just a light layer of growth.
The power washer was able to clean the buoy effortlessly & very rapidly. Barnacles and other tough marine organisms are normally very difficult to remove. They embed themselves onto the buoy, however it was noted these came off with ease & any remaining ones missed by the power washer could be lifted by hand.
The other (un)coated surface had large seaweed growth. This took some time to remove and also left streaking marks from where the organisms had attached."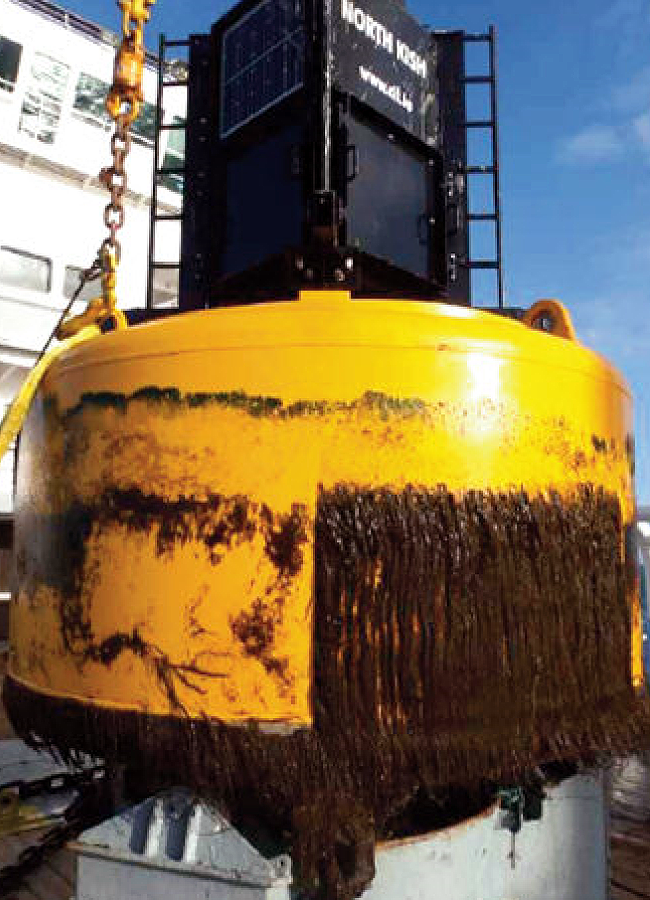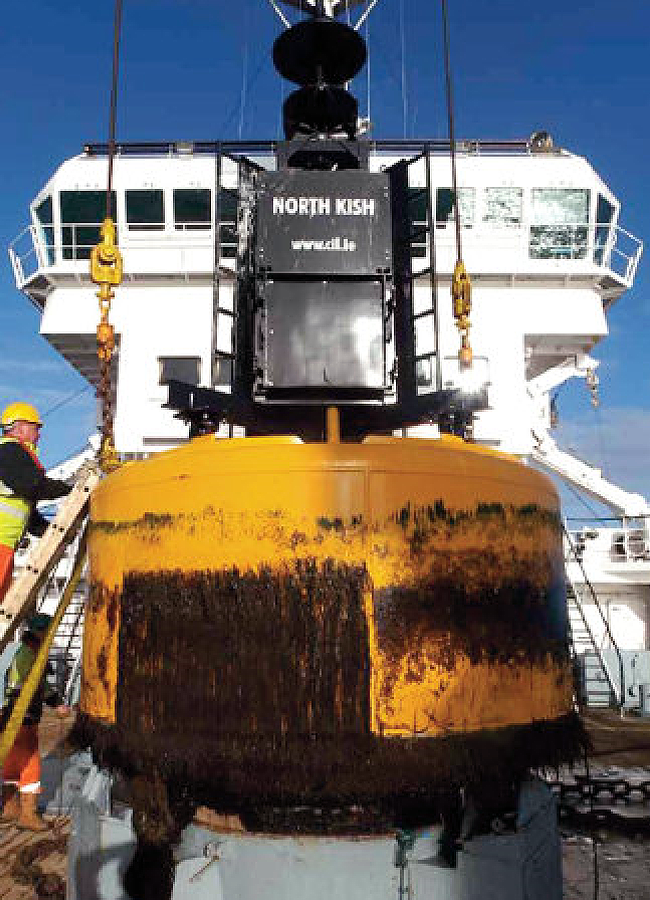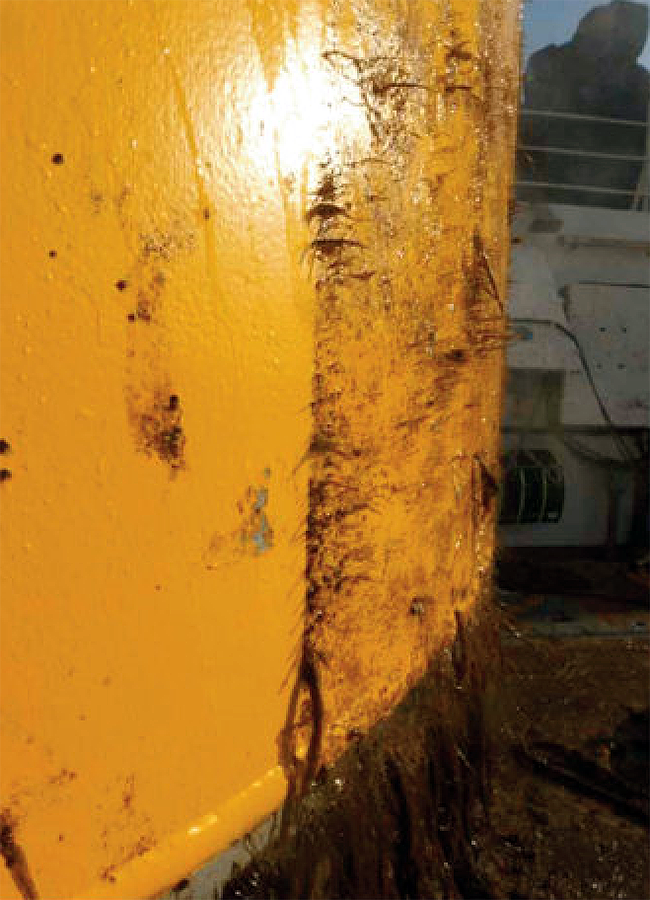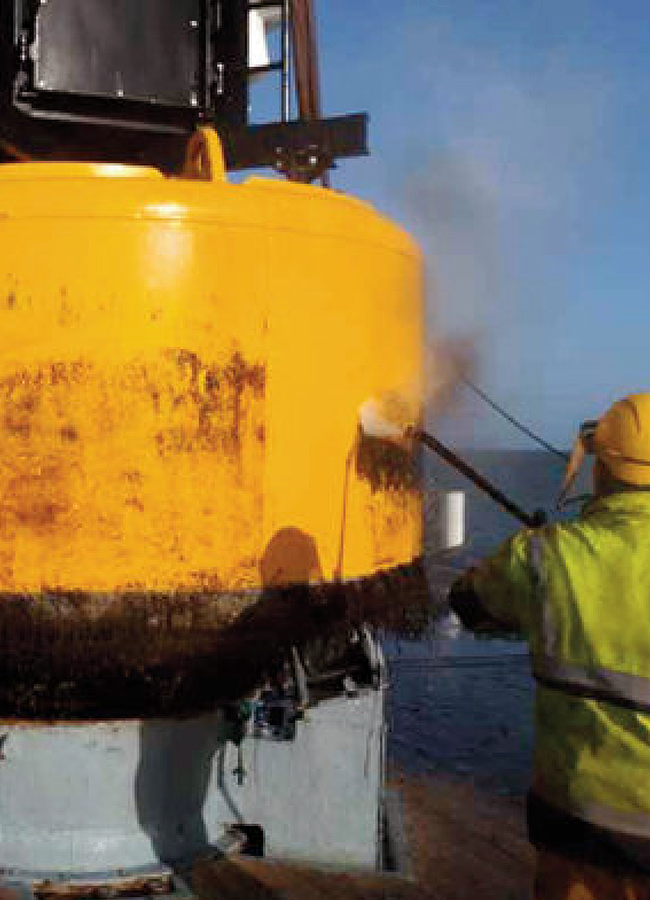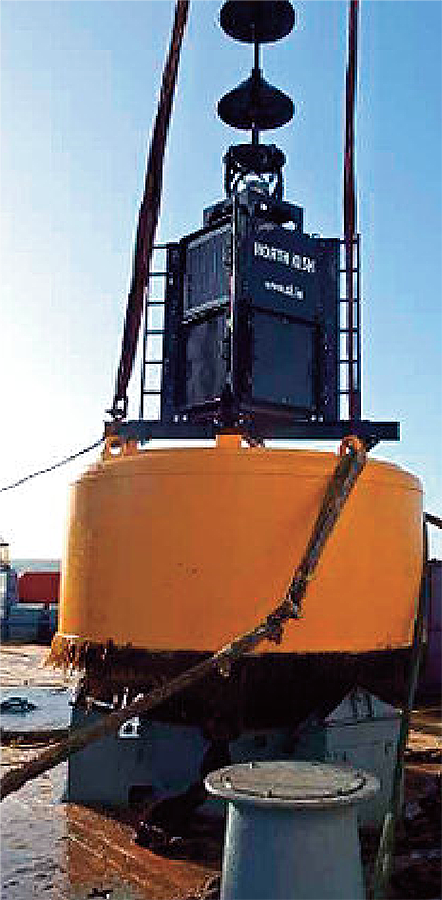 LOOKING FOR A WATERPROOFING SOLUTION FOR YOUR BOAT OR MARINE EQUIPMENT?