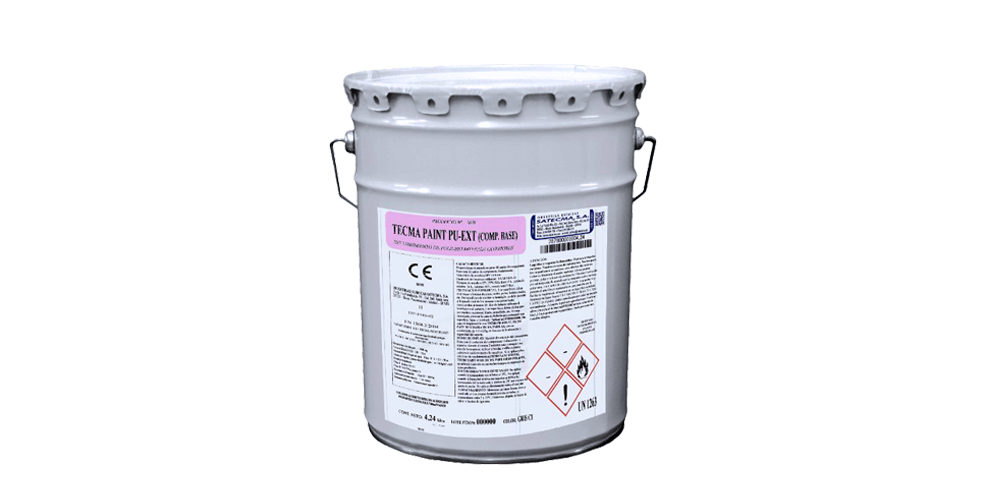 Hard Wearing Floor Protection for Carparks, Garages & Outdoor
TECMA PAINT® PU is a Aliphatic polyurethane clear coat for protection of epoxy or polyurethane coatings, and used as a finish coat resistant to foot and vehicle traffic. It is ideal for use in protecting floors in factories, garages, carparks and stadiums.
The film is colourless, hard and tough with very good resistance to abrasion, and thanks to its excellent chemical resistance to acidic or alkaline solutions & solvents, prevents contamination and allows easy cleaning of treated surfaces.
The product can be used both indoors and outdoors and will resist the harsh sun, rain and snow for many years.
LOOKING FOR A WATERPROOFING SOLUTION FOR YOUR PROPERTY?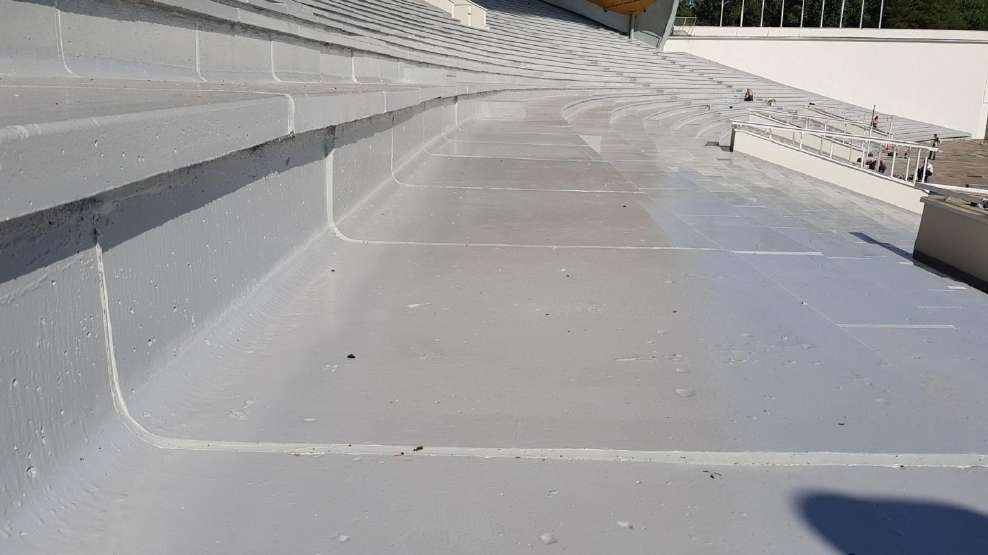 BENEFITS
Effective protection of any surface previously treated with other coatings
Conservation of surfaces from dirt
The varnish can be cleaned with water and detergent, removing fat, soot, dust, etc.,  which are deposited on the surfaces exposed to urban environments
It helps keep treated surfaces clean for longer
Ease of application: can be applied by brush, fleece roller and spray gun
HOW TO USE
Fields of Application:
As a finish coat to epoxy and polyurethane coatings to improve the aesthetic properties, cleaning  and resistance to transit. As protector of metallic surfaces previously primed or painted. Protection  of mineral surfaces to improve resistance to fouling, which have been treated with transparent  primers such as our IMPRIMACION A or paints for mortar and concrete of the type TECMACRIL FACHADAS or TECMA PAINT AS.
Method of Use:
The surfaces should be completely dry, clean of grease, oil, dust or other contaminants. If applied on concrete, cement, brick surfaces, etc. IMPRIMACION A must be applied previously to avoid shades on the substrates. When applied on other coatings they must be dry enough to avoid their softening. If the epoxy or polyurethane coatings are cured, the surface will be rubbed to provide good adhesion to them.
Mix the two ingredients and stir for two minutes until a uniform mixture is achieved. Apply the methods described above, coating the entire surface.
On epoxy or polyurethane coatings, do not allow more than 48 hours elapse between the application of the coating and application of TECMA PAINT BPU to get perfect adhesion between coats.
Precautions:
Do not apply when temperature is below 10 º C.
Do not apply when relative humidity is above 80% or the temperature of the support is less than 3 º C above the dew point
Do not apply TECMA PAINT BPU MATE directly on porous materials.
When applied directly on porous supports, the product will highlight the shade of the        surface just like any other varnish. In order to avoid this, apply previously a layer of IMPRIMACION A, thus removing the shade of the support.
For application on surfaces other than epoxies and polyurethanes, tests should be performed to rule out incompatibility problems with the coating on which it is applied.
Packaging:
Metal packaging in sets of 4 kg net (base + hardener).
LOOKING FOR A WATERPROOFING SOLUTION FOR YOUR PROPERTY?